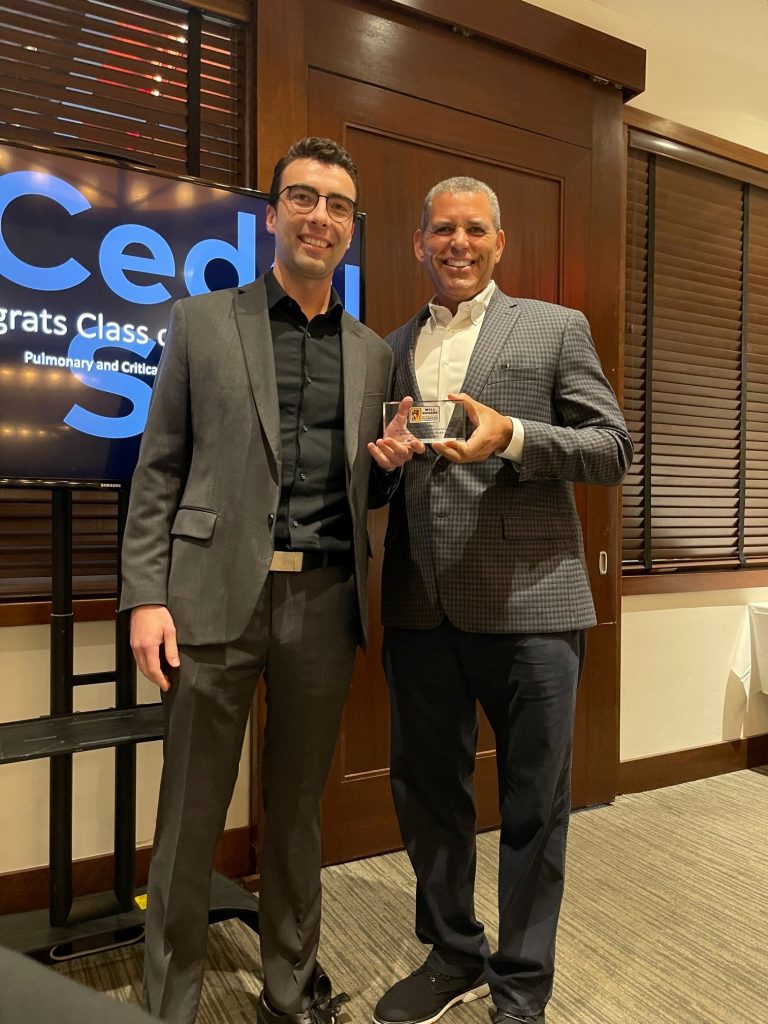 ---
We are pleased to share that Yuri Matusov, MD, was the fourth recipient of the Will Rogers Institute Fellowship at Cedars-Sinai Medical Center. Dr. Matusov received his medical degree Ross University School of Medicine in Florida. He then completed his Internal Medicine Residency at Santa Barbara Cottage Hospital in California prior to joining the pulmonary and critical care fellowship at Cedars-Sinai in Los Angeles.
Despite an unprecedented volume of patients to care for due to COVID-19, Dr. Matusov managed to remain engaged in academics and research, becoming one of our most productive fellows in the program. In addition to publishing two reviews on pulmonary hypertension, he authored three separate manuscripts on COVID-19 including a prospective therapeutic trial utilizing estrogen as a treatment modality in men with acute COVID-19 infection. Additionally, he co-wrote an article examining a possible cellular mechanism that might explain why some people infected with COVID-19 get severely ill while others have very mild symptoms.
Based on Dr. Matusov's strong academic record, excellence in education, and a strong potential for future research, he was offered and has accepted a faculty position at Cedars-Sinai and will be starting in September 2021.